We are going to set up MySQL to use databases.
Normally, various settings are required to install MySQL, but this time please install a development environment package called XAMPP so that almost all settings will not be required.
Download XAMPP from the website below.
Click 'xampp-osx-1.8.3-3-installer.dmg' on the following page.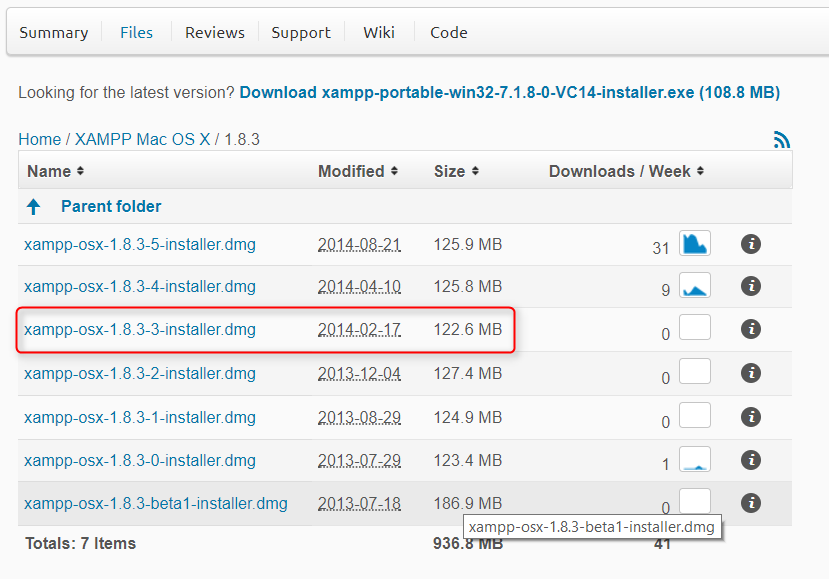 Double-click the downloaded installer and then the pop-up window below will be displayed.
Click 'Open' button.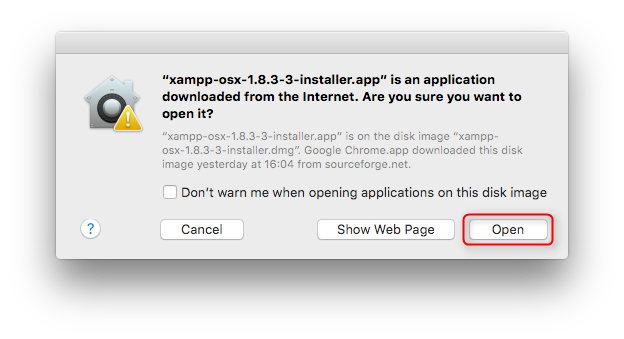 After the following pop-up window shows, input a password and click 'OK' button.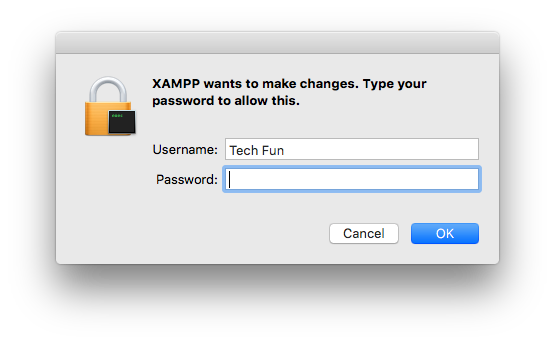 Click 'Next' button.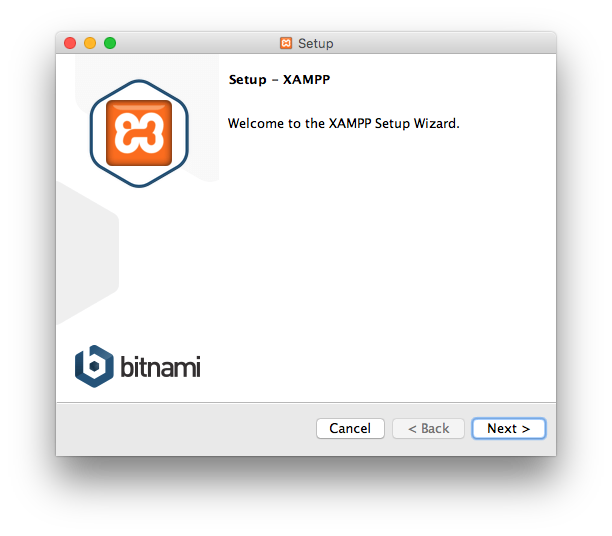 If you have no reason in particular, just click 'Next' button without making a change in setting.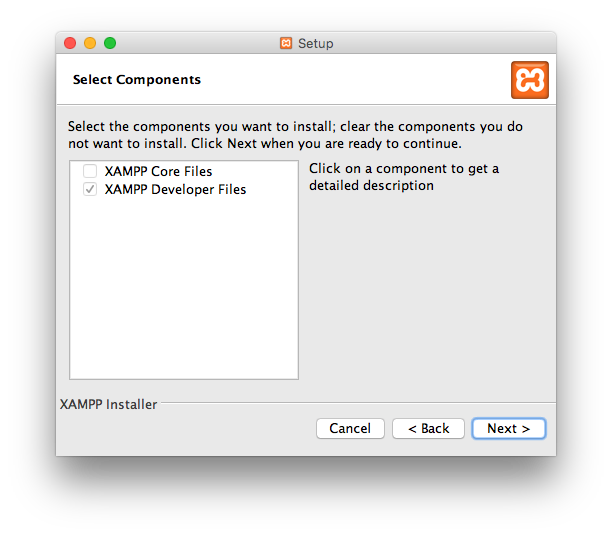 Again, if there is no reason for changing an installation directory, click 'Next' button without making any change in configuration.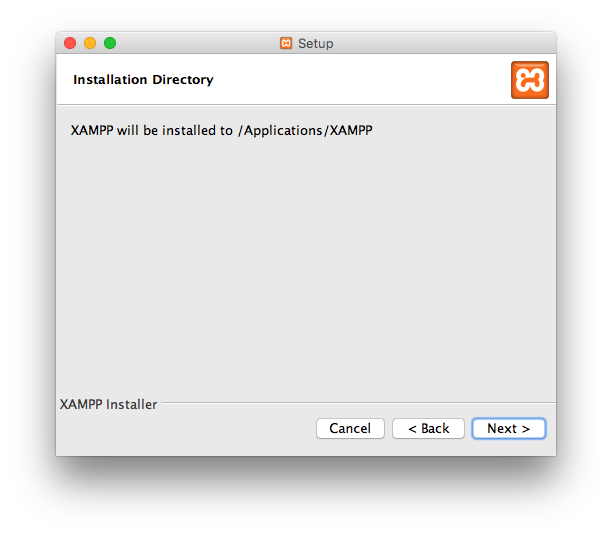 Uncheck the checkbox and click 'Next' button.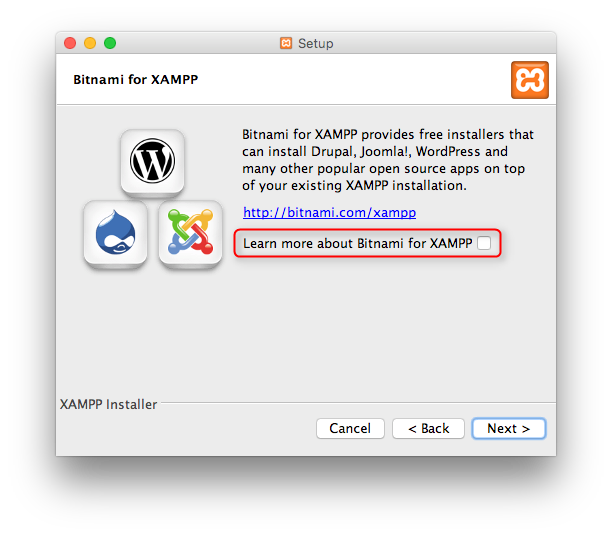 Now, it is ready to install XAMPP. Click 'Next' button.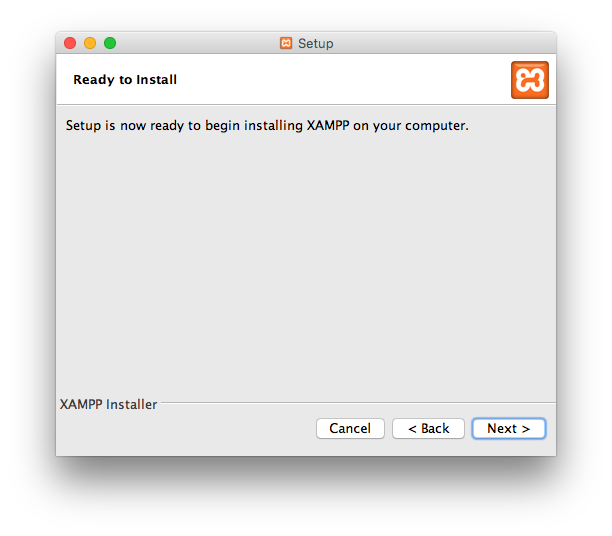 Then, installation will start. Please wait for a while.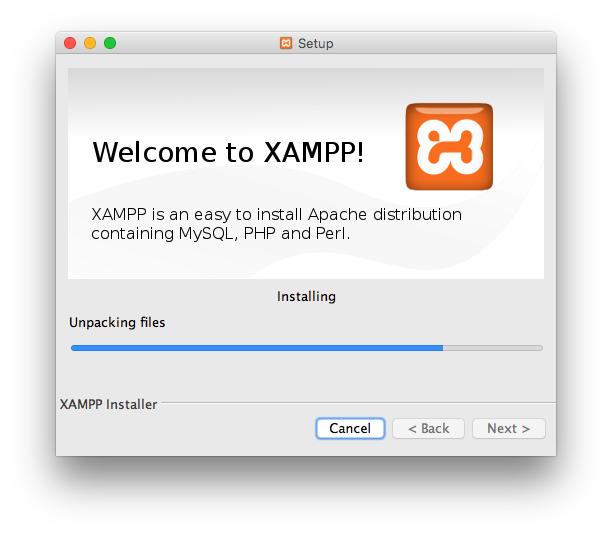 After installation is completed, the following screen will show.
Check 'Launch XAMPP' and click 'Finish' button.
Then, XAMPP will start to run. If you will continue to set up, stop XAMPP.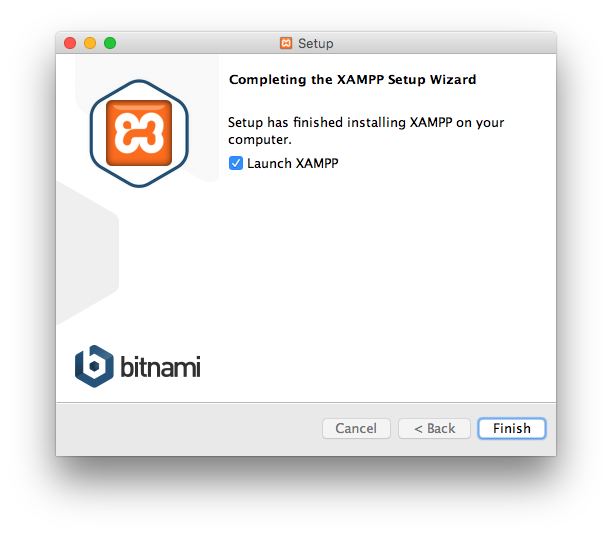 That's all for the installation of XAMPP.
Next is Setting Up MySQL.